Hi everyone,
I wanted to test some CernBOX builds in ubuntu environment, and wanted to create an online VM, but I just can not pass a creating context section, as it always returns "Server error" as seen in picture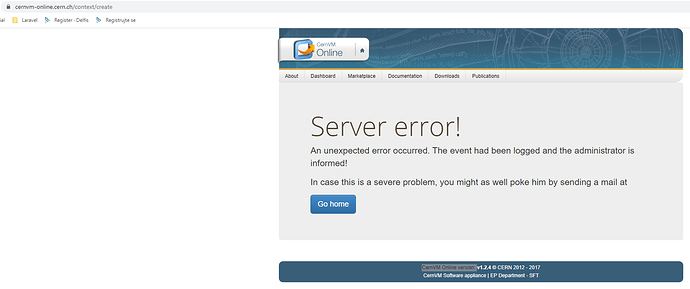 No matter what I input, it is always the same. I tried replicating some of the previously created contexts by others, but to no avail.
Any suggestions please?